The day started out in Plover, where the beautiful St. Bronislava church was buzzing with guests. Beth and Charlie were both as calm as could be, both joking around with members of the wedding party, and both excited to see each other for the first time that day.
Meet Beth. (You might remember her from their Minnesota Engagement Session)

Meet Charlie.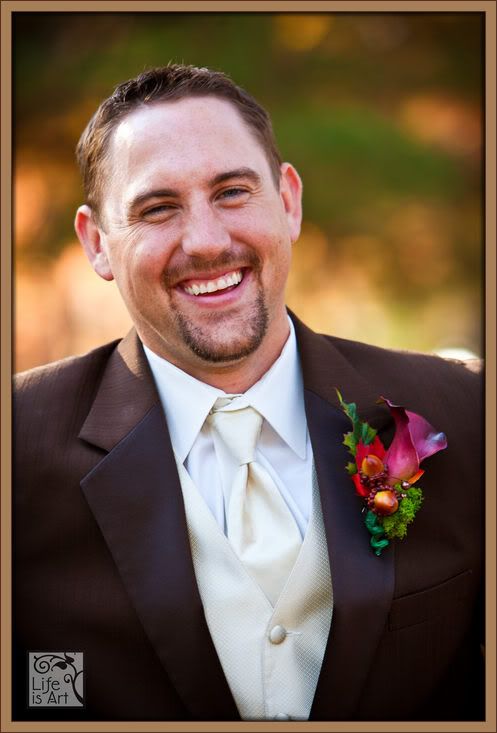 The ceremony at St. Brons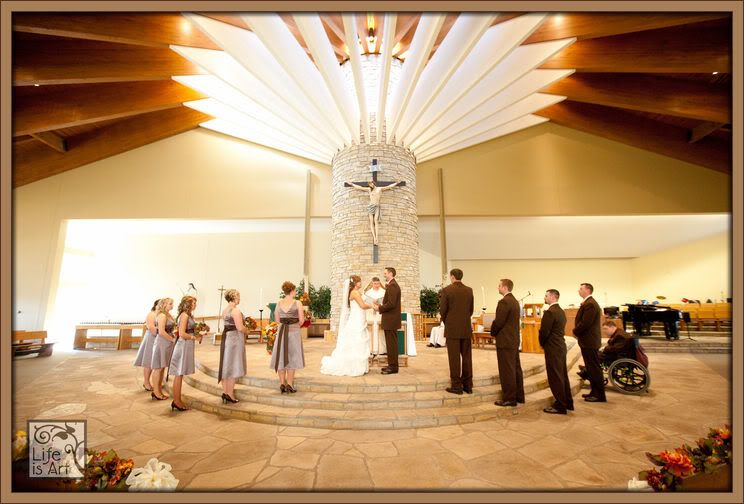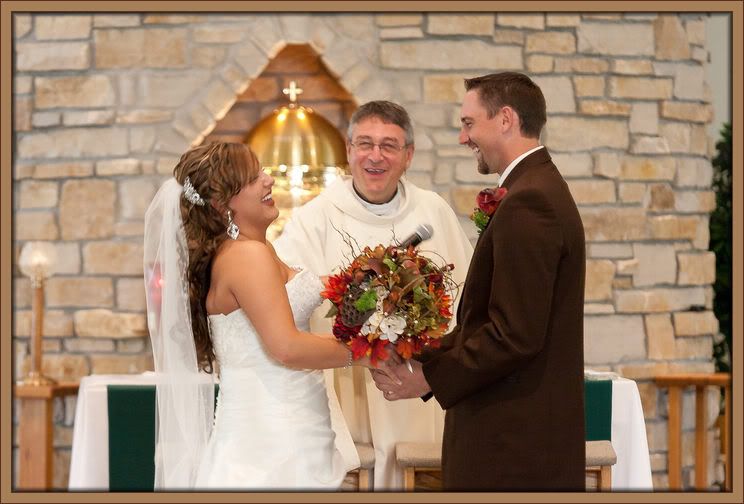 The day continued at Lake Emily park in Amherst. There was no shortage of fall color!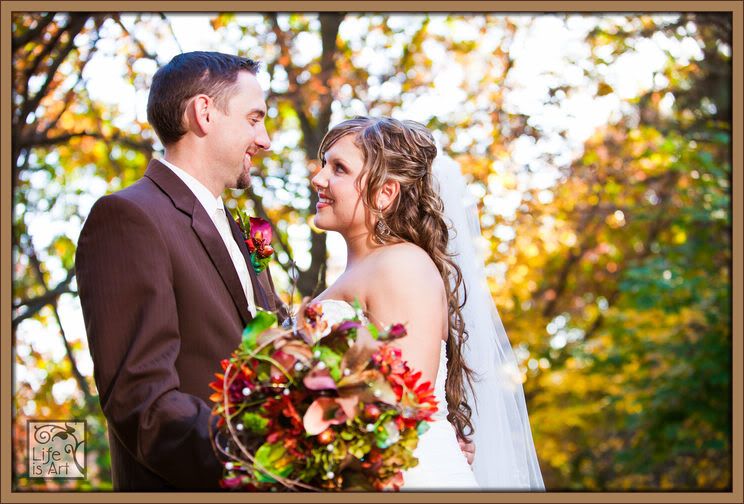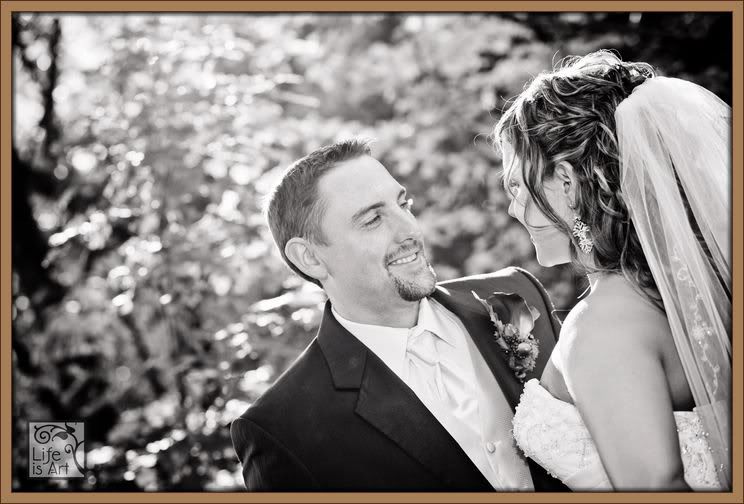 There was no shortage of laughing-until-your-belly-hurts either!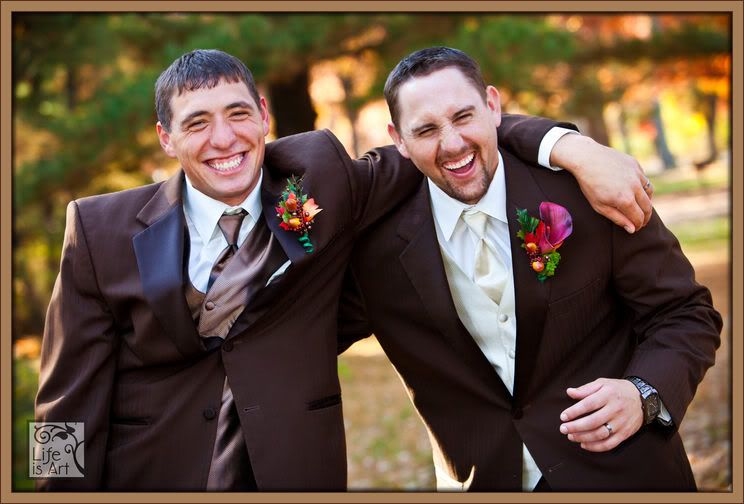 The cake was presented on a big slice of a tree. Charlie cut it!

The rings on another piece of wood cut by Charlie –

Beth and Charlie – thank you for choosing me to capture your beautiful wedding, introducing me to your awesome families and wedding party, and all the laughs!
~keep smiling!
Kim