Cathy and Zac's wedding at the Red Mill and Chapel in the Woods in Waupaca was one rainy wedding I will never forget.  The rain held off for the outdoor ceremony, but it soaked the outdoor reception.  And what's one way to make the best of a rainy reception?  Bring on the waterslide!!!
In the Hindu tradition, rain on the wedding day is considered lucky as it signals a strong marriage. The logic behind this belief is that a wet knot is more difficult to untie (getting married is often referred to as "tying the knot")  So if it rains on your wedding day you will have a long, happy marriage.
So here's to a long and happy marriage Cathy and Zac!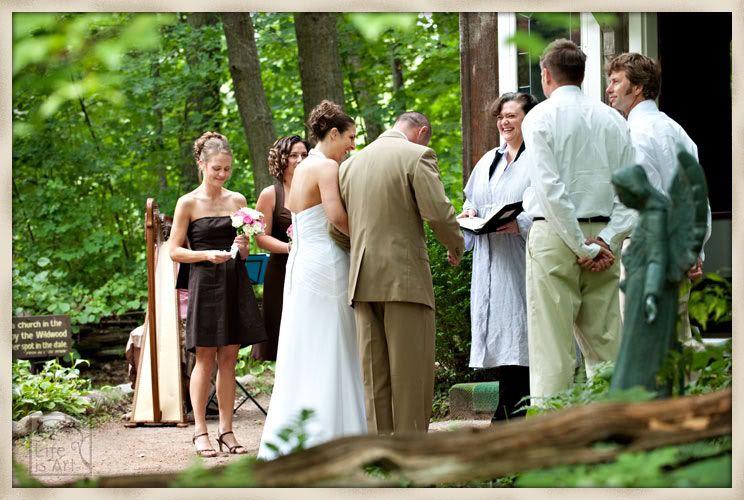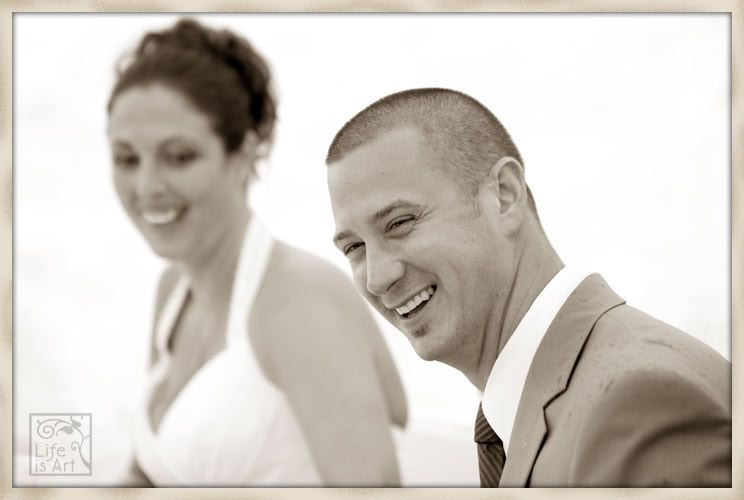 Good thing the children were well prepared with extra clothes for the rainy weather…I could just see the fear in all the mothers' eyes if they were still wearing their Sunday best from the wedding ceremony!

Zac showing the kiddos how it is done!

Thank you Cathy and Zac for the laughs. And a special thanks to Nik from Photography by Nik in Houston for traveling to Wisconsin to assist!
~keep smiling!
Kim