It takes a lot of love, patience, and hard work to plan a wedding. Especially if you're planning one 700 miles away. But with the help of great family and friends, Chris and Katie's wedding ceremony at the Green Bay Botanical Gardens was flawless…and so was their beautiful reception at Lambeau Field.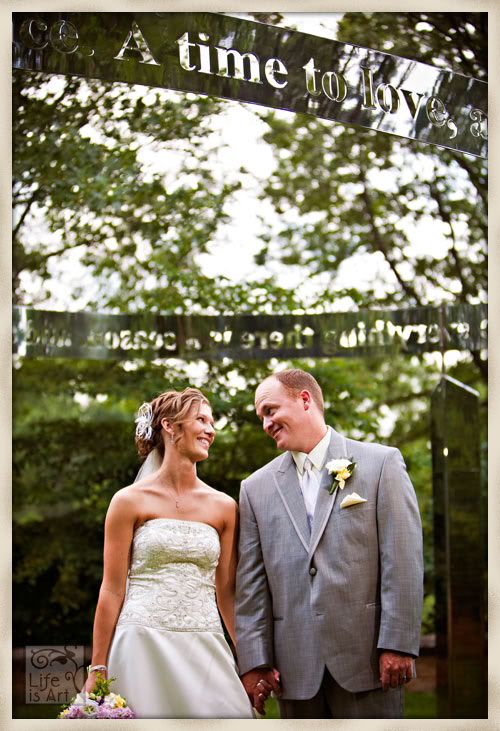 Chris and Katie had a photobooth at the reception where guests could have their picture taken and write some words of encouragement. This little guy had the best advice —

Congratulations Chris and Katie!
~keep smiling!
Kim