I'm posting some photos from September of the Copper Peak ski flying area which is about 3 hours north in Upper Michigan.  Copper Peak is the highest ski jump in the world.  Where Olympic ski jumpers compete at heights of 90 meters and 120 meters, Copper Peak starts at 170 meters high.  This is why they call it "sky flying" instead of "ski jumping", with ski flyers soaring about 600 feet to the ground.   It is the only ski flying jump in the western hemisphere, with only 5 other jumps located in Europe.   Skiers need to qualify to go on any of the ski flying jumps, and only about 100 people in the world are qualified.
Unfortunately, nobody has jumped Copper Peak since 1994.  A non-profit organization, staffed by volunteers, operates the chairlift, elevator, and gift shop in the summer. Proceeds from these operations are being invested in maintenance and upgrades upgrades to the facility, both for the enjoyment of summer visitors and in hopes of being granted a future ski flying event.
A view from the bottom:

I snapped this photo of the landing area when I was about 3/4 of the way up the chair lift: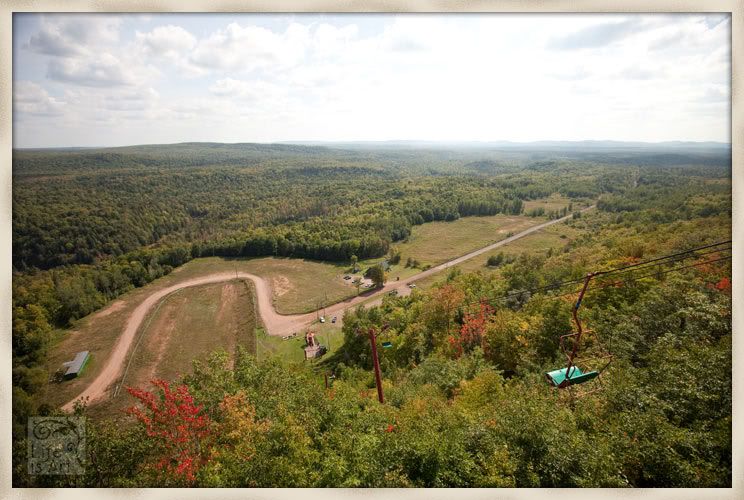 The jump…you can see people on the platform at the top. You ride the little elevator 18 stories to that spot.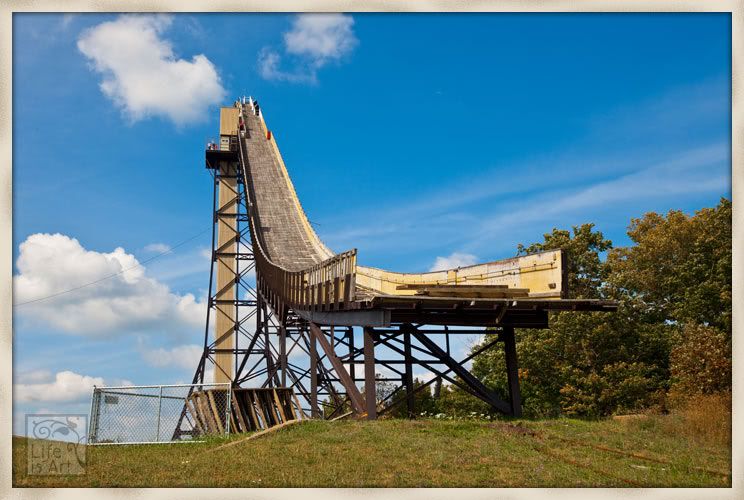 If you're brave enough, you can climb the stairs all the way to the top of the jump:

The last section of stairs…what a view!

This is what a ski flier sees from the top: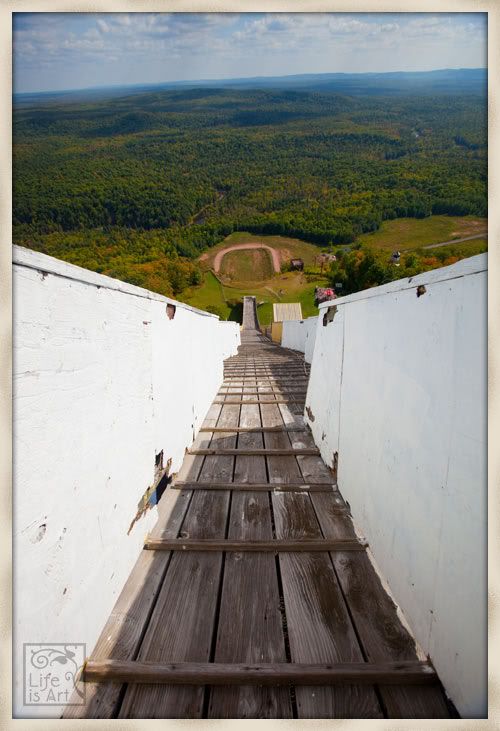 A view to the North – that's Lake Superior out there:

Ok…time to go back down the stairs:

Just some fun with photoshop…this was a rusty piece of the stairs: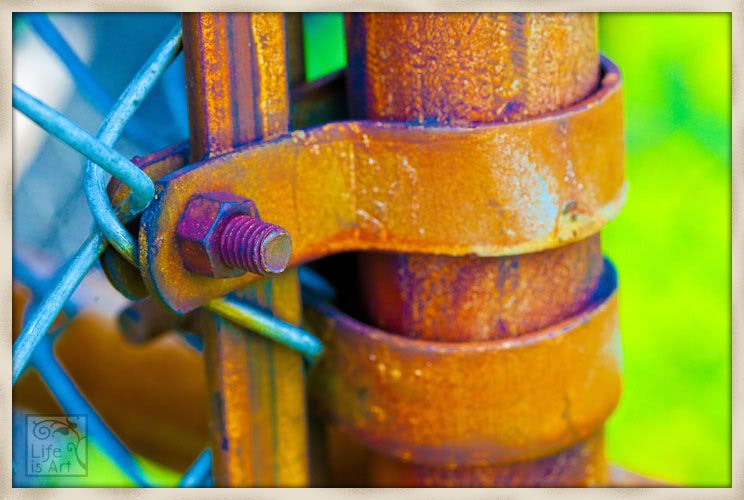 If you get a chance to travel to Upper Michigan, I recommend checking out Copper Peak!
~keep smiling!
Kim