When you're planning a wedding for March in Wisconsin, you never know what the weather is going to be like.  You could experience a blizzard, some rain, or a sunny 40-degree day like Sara and Adam experienced for their outdoor wedding on the ice of Upper Gresham Lake.
A beautiful day that says "Spring is on its way!" tied with the emotions of a wedding is very moving.  I could see many guests smiling as they watched Sara walk to the lake on her Grandfather's arm…some reminiscing their own weddings while others simply enjoyed the moment.  As Adam took her hand, a few snowmobiles drove by to check out the crowd, probably expecting to see a trophy fish being pulled out of the lake instead of the wedding ceremony.  But being snowmobile lovers themselves, Adam and Sara smiled as it made their day all the more perfect!
Perfect wedding shoes for a wedding on the ice!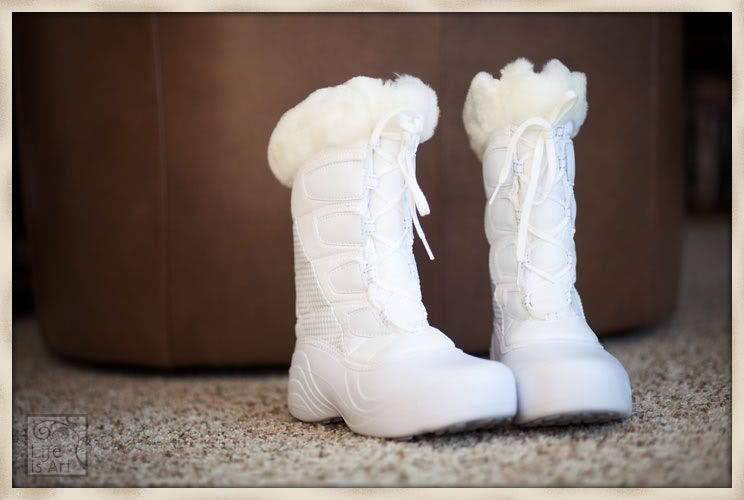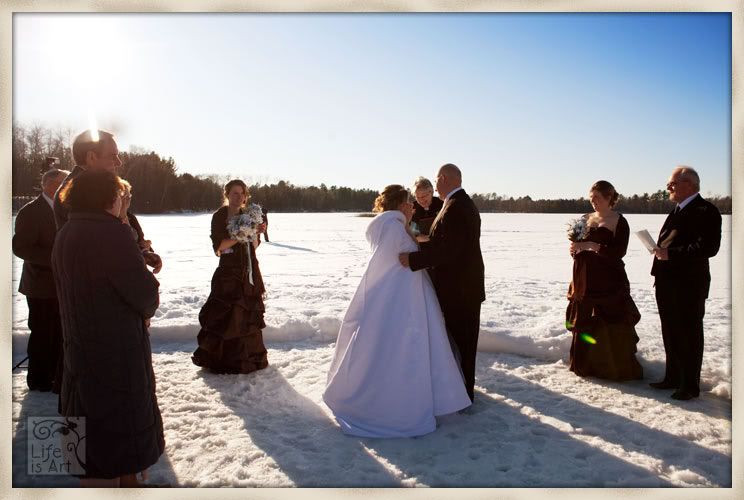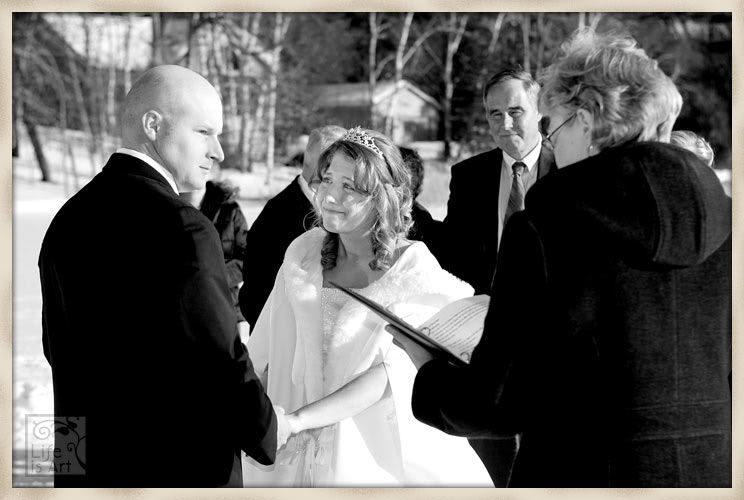 Adam and Sara's black lab enjoyed the wedding as well –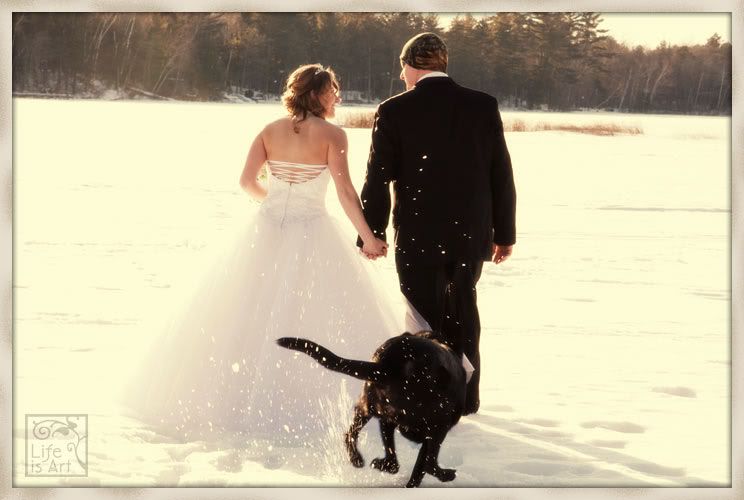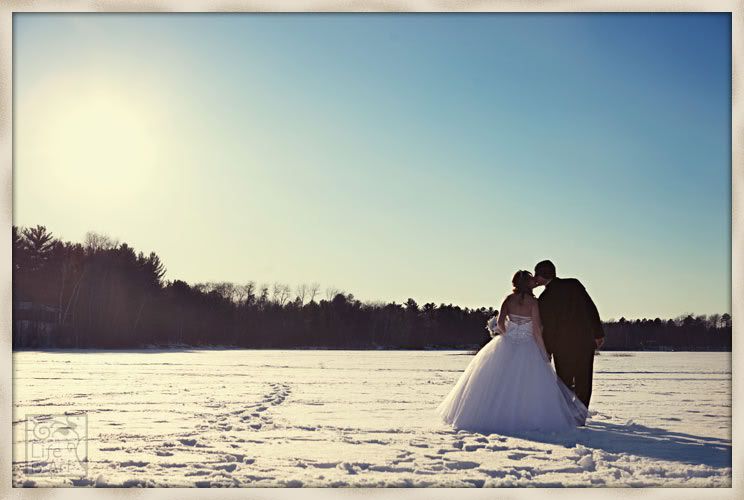 Sara and Adam enjoy hunting so the wedding cake table was decorated with some great hunting memorabilia, including these two dolls dressed in hunting gear.  They were perched in their own tree stands in some evergreens.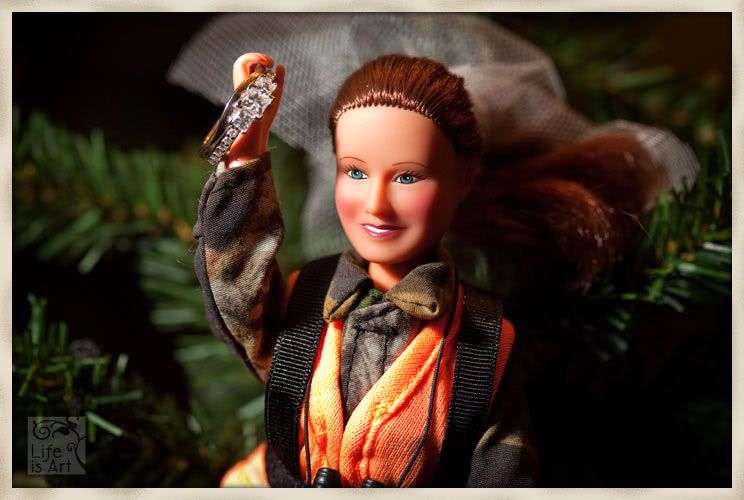 Sara and Adam – thank you for inviting me to be part of your beautiful winter wedding!
~keep smiling!
Kim