On my way home from dinner at my parent's house tonight, I decided to stop by the Wausau Balloon Rally at Wausau Airport.  I was a little scared because there were no balloons in sight until I got close to the airfield.  The weather was acting up with storms passing by to both the north and south.  The balloonists were given the option to light their balloons, and out of the three experts who attempted (out of 20 balloonists), only two succeeded in getting their balloons up for the glow.
Here you see the task of getting a balloon in the air.  I can't believe how small of a pack the balloon compresses into for transport.  First they fill it with cold air, and then they turn up the heat!
This is Eric Anderson's balloon "Airic the Red".

And this is Steve Woller's new balloon "Shades" – on the top it has a sun wearing shades, but you can't exactly see it from my angle.

Ok, so this photo was supposed to show the crazy approaching clouds, but I guess you can't really see them. Oh well…a shout out to Blair Brody, the balloon announcer from Mason City, Iowa for procuring me a nice spot in the airfield!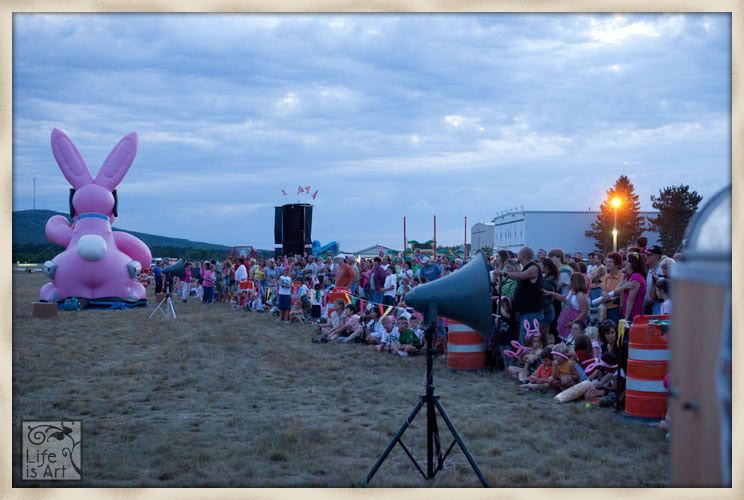 The heat power on these balloons is 40 million BTU…compare that to the common 20,000 BTU burner on the gas grill in your backyard.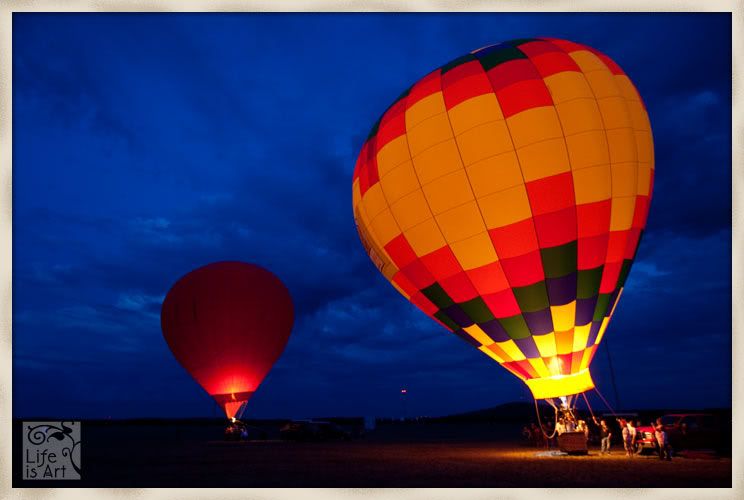 And my absolute favorite photo of the night: