You might remember Beth and Joel from their engagement session last year in Milwaukee. We've waited a long time for the wedding! The day started with rain, but I'm not even sure if anyone noticed. If they did, they certainly didn't let on to it — everyone was smiling!
Beth's gorgeous dress:

All day I caught Joel looking at his new bride with the greatest smile!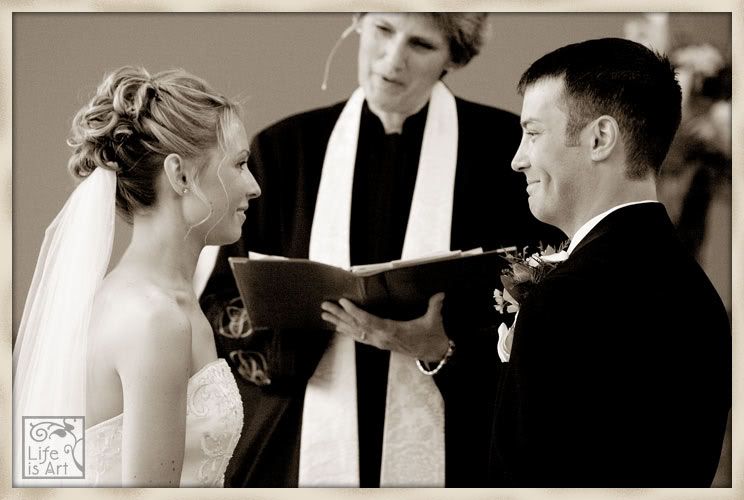 This is the first time I've seen the Celtic tradition of binding hands together at the wedding

After the ceremony, we moved on to Beth's family's cabin in St. Germain, a very special place!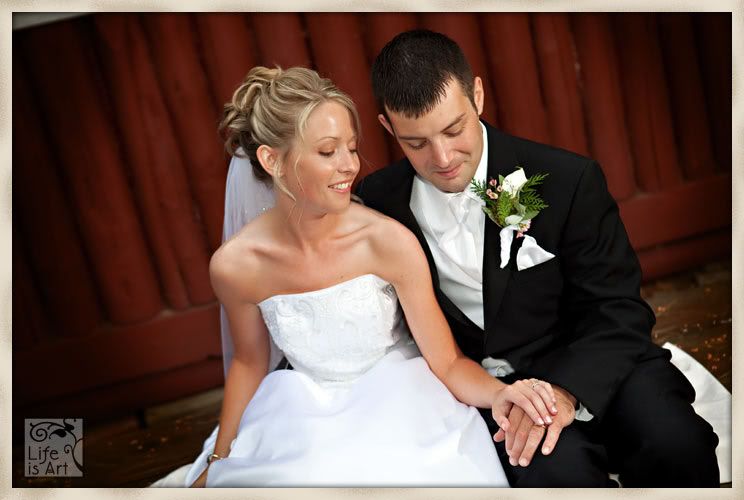 The grand entrance at the reception, the lovely northwoods-style Whitetail Inn ~

The first dance

At the end of the day, the rain gave way to the most beautiful fiery sunset!

I want to thank the incredibly amazing, one and only, SUZY of Suzy Min Photography for traveling all the way from the Houston, TX area to photograph this wedding with me. And I want to thank Beth and Joel for being such an amazing couple – you have the brightest future together!
~keep smiling!
Kim