I had been waiting for this wedding for quite a while (yes…even before the two of them were engaged – I knew it would happen eventually!) All day I kept getting surprised by very awesome little details, from the table settings to the Star Trek cake for Luke. I have never seen the Holiday Inn decorated as beautiful as it was on Luke and Michelle's wedding day – Kudos to Luke and Michelle for the wonderful decorating ideas, and to Sandy of Flowers of the Field in Mosinee for pulling it off in an amazing way!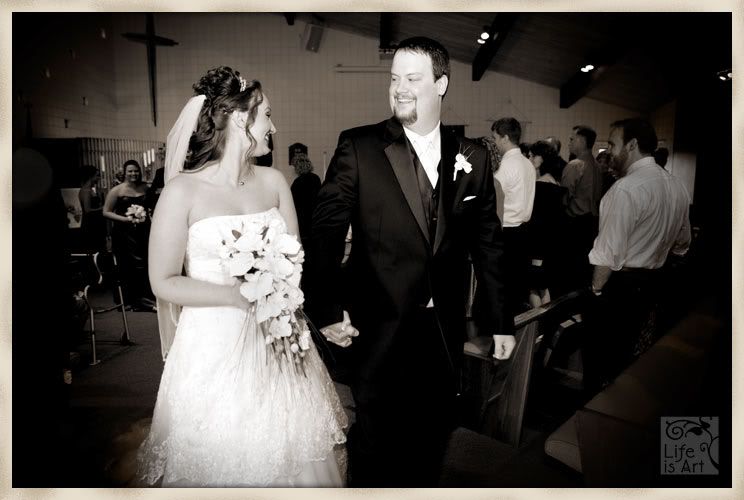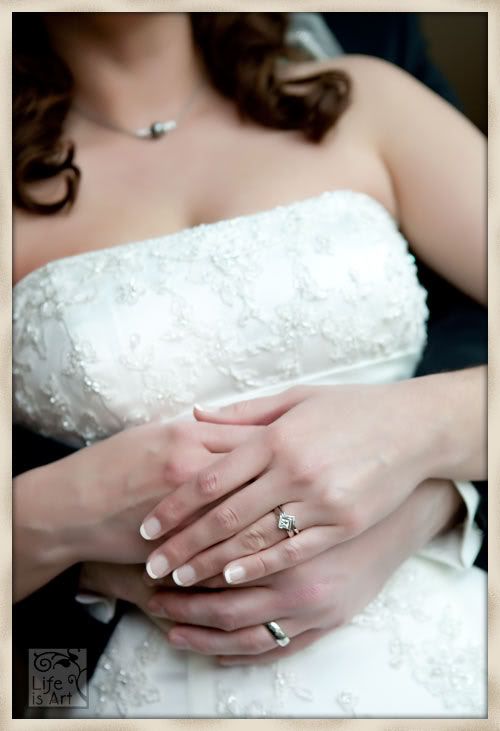 Yet another surprising little detail: Luke's ring is the most unique ring I've ever seen for a groom – looks like Brody at Brody Designs put a lot of time into the engraving!

…just a couple of the amazing decorations at the reception – the flowers in water, gorgeous!

Mmmm…Star Trek cake!
Congratulations Luke and Michelle!