As soon as I arrived at St. Augustine's church in Milwaukee, I was greeted by Meg's warm smile.  She was the most calm bride I've ever seen, walking around in her day-clothes and veil.  When I caught up with Nick, he was just as calm, enjoying some time with the guys before the ceremony.  And the wedding overall?  Just as chill…the wedding party, the reception at the Eisner Museum, the families, everything – absolutely beautiful!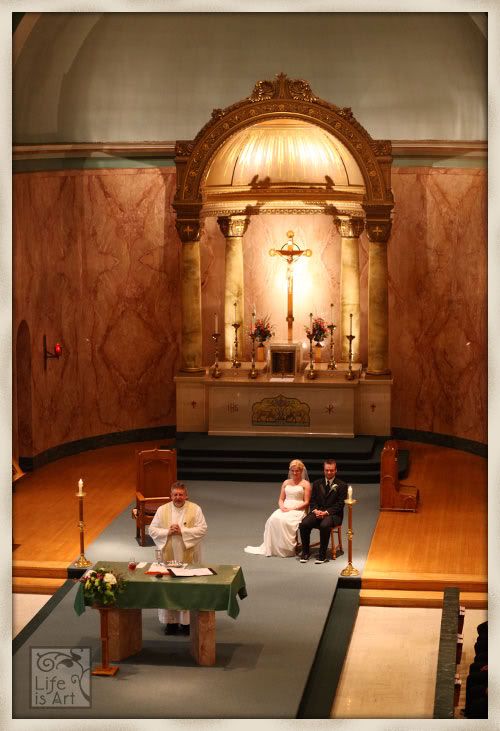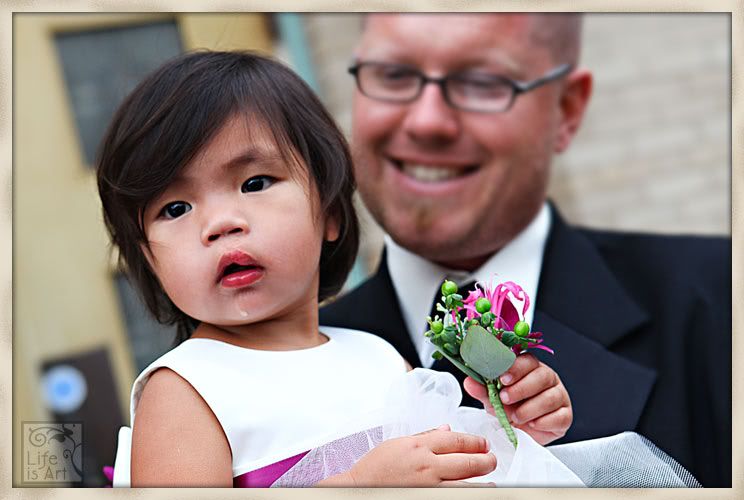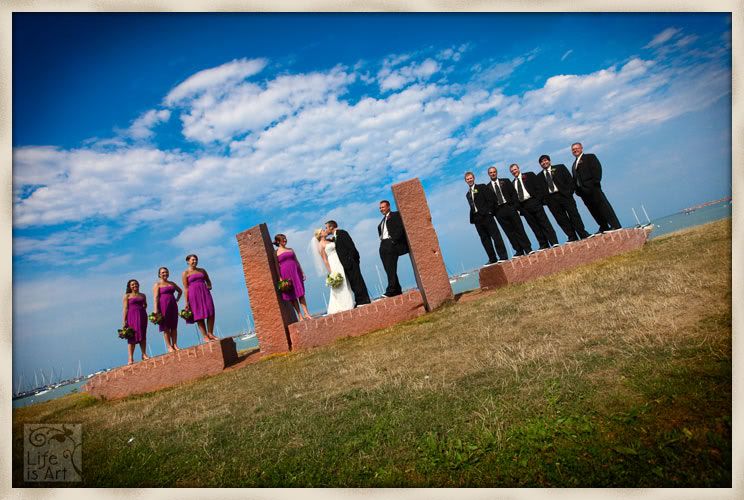 Is that Big Boy in the background?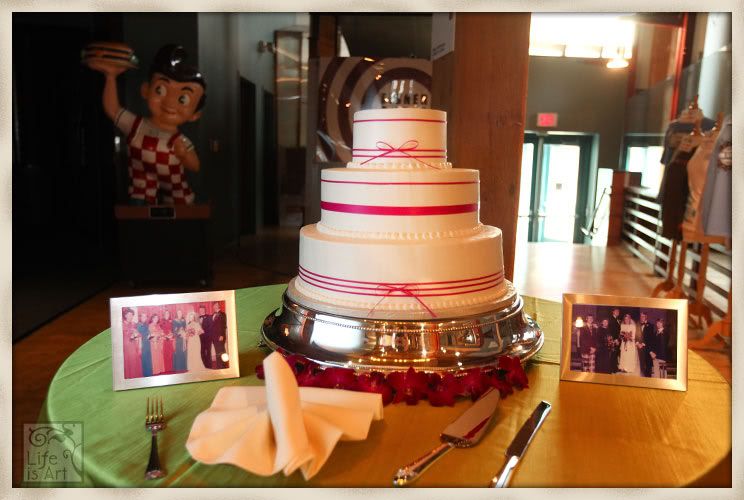 Hehe, yes it is!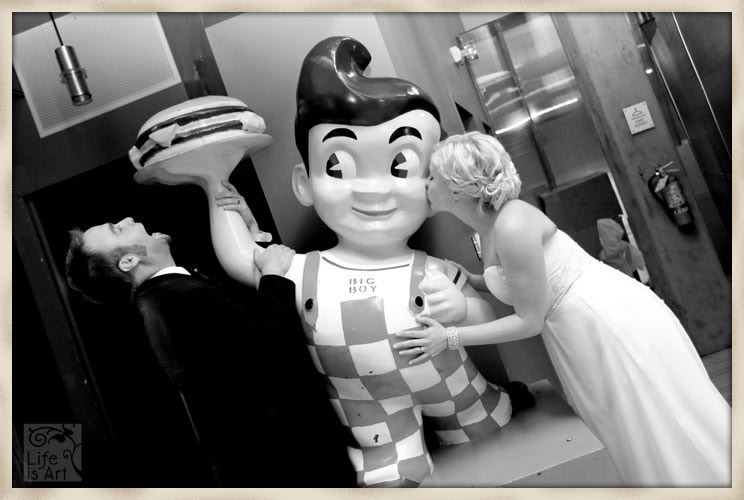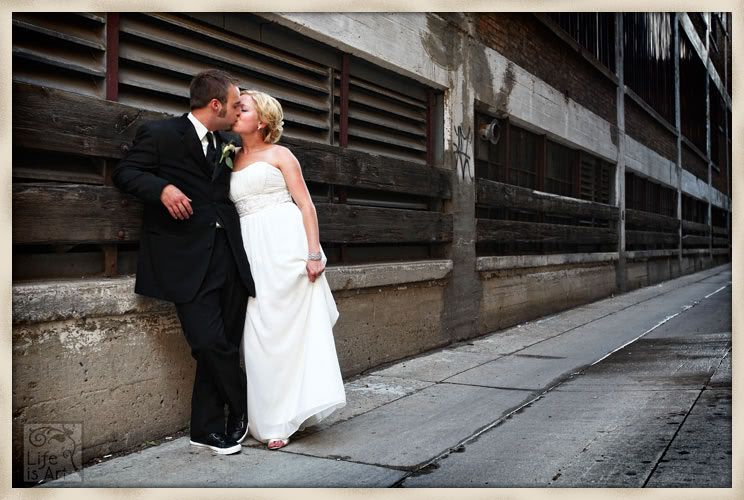 The reception was held at the Eisner Museum of Advertising Design in Milwaukee (on Water Street in the Historic Third Ward district). It's a wonderful setting for a wedding…and quite appropriate since Nick has a degree in marketing.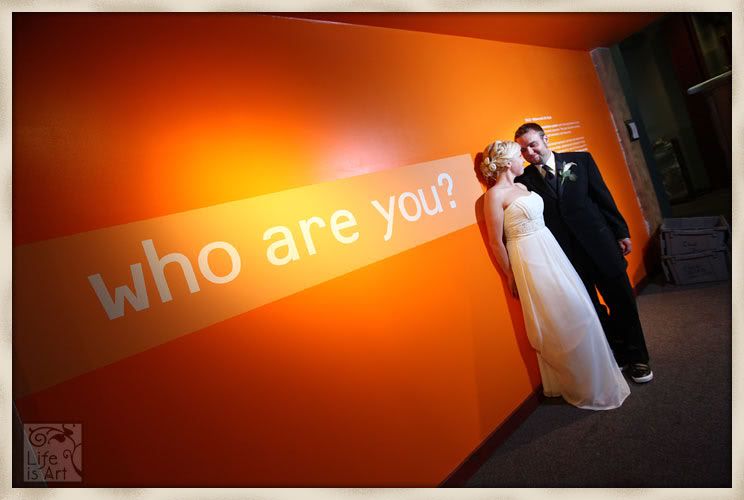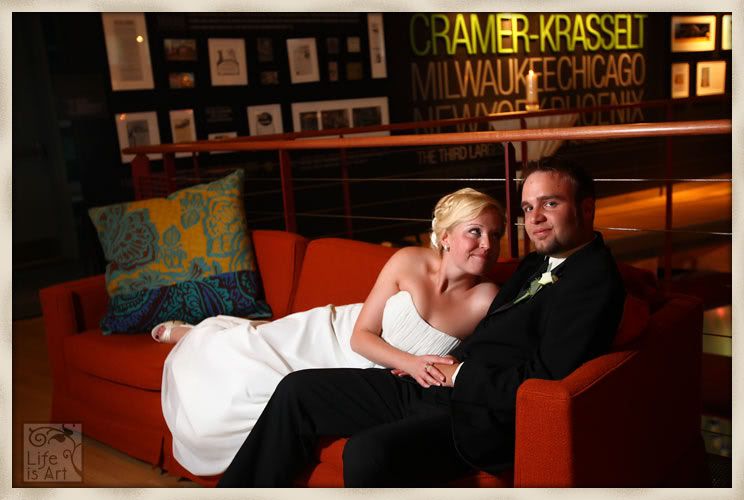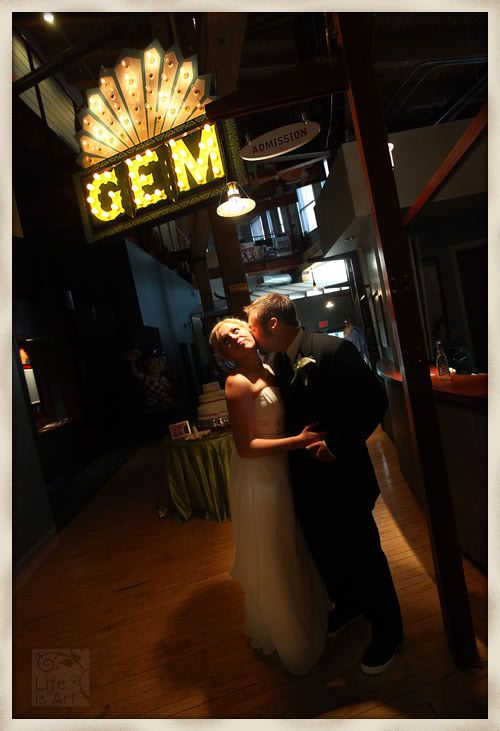 Meg and her father: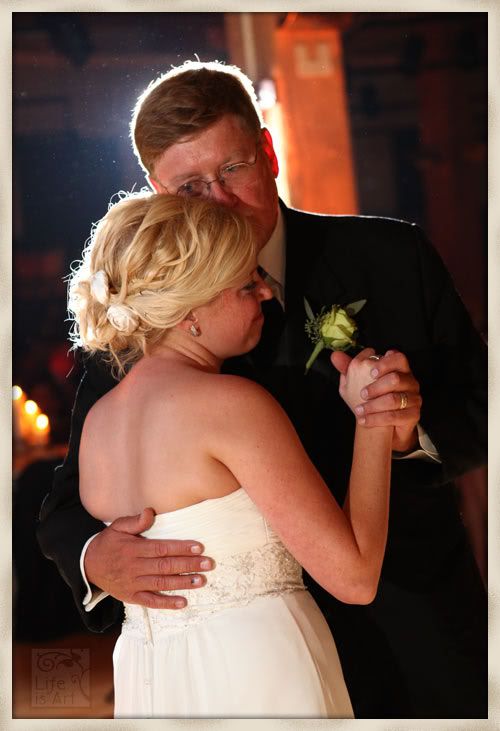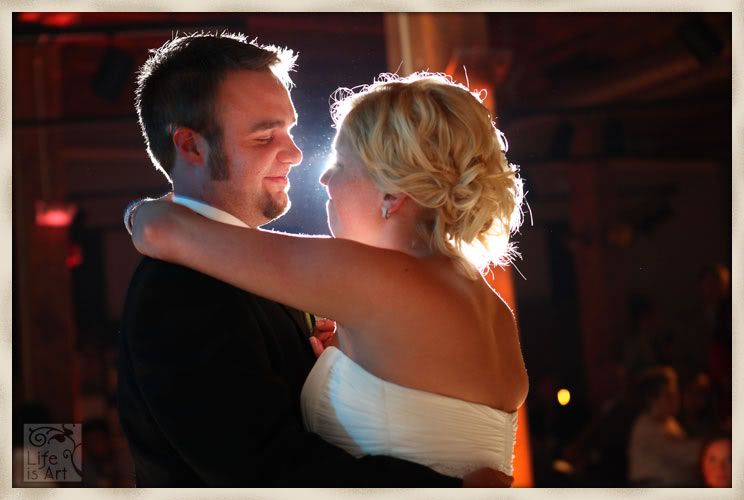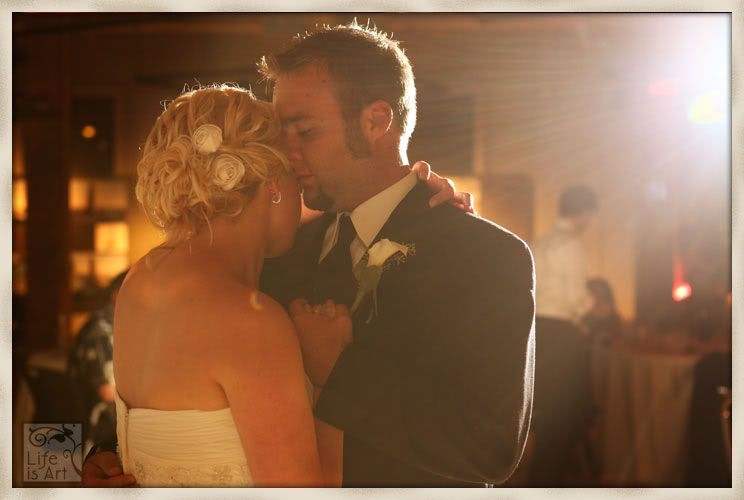 Meg and Nick, I had an amazing time hanging out downtown Milwaukee with you, your wedding party, and family. I wish I could do it over and over, but I know that you two will only be married once!
~keep smiling!
Kim