Yes, finally, here are more from the lovely couple you may recognize from one of my earlier posts. I had such a fun time photographing this engagement session! It seemed like we were all over Manhattan taking photos, but in reality we did pretty much stick to the midtown area.
I'm so happy everything worked out the way it did.  Kelly and Cesar are new doctors, and with such crazy schedules it was tricky finding a time where all of us were available.  That is why this session was done at night.  But I don't think I would have asked for it any other way, we had fun!
Anyways, on to the photos!
Near my current favorite restaurant in NYC (China Grill):

Under bridge in Central Park:

Dancing, overlooking a skating rink near Central Park: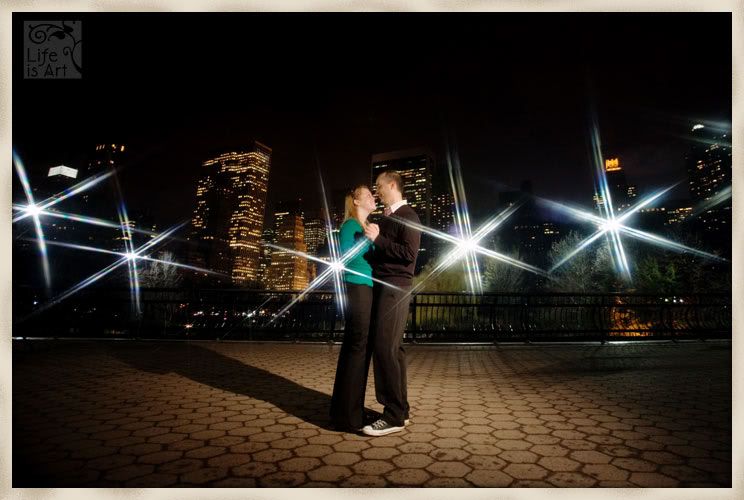 Wow can these two dance!

Kelly and Cesar, thank you for the wonderful session…and the post-dinner at Virgil's, what a treat! Mark and I really enjoyed getting to know you! :)