If I could play music in this blog post, I'd play the music that Dan mixed for Gracie to walk down the aisle.  The perfect tune, mixed with perfect blue skies, and a perfect couple resulted in yet another perfect wedding.
Dan and Gracie live in Washington State, but came back to the Florian Gardens in Eau Claire for their wedding.  My favorite part of the wedding was that each table setting included stories about their lives –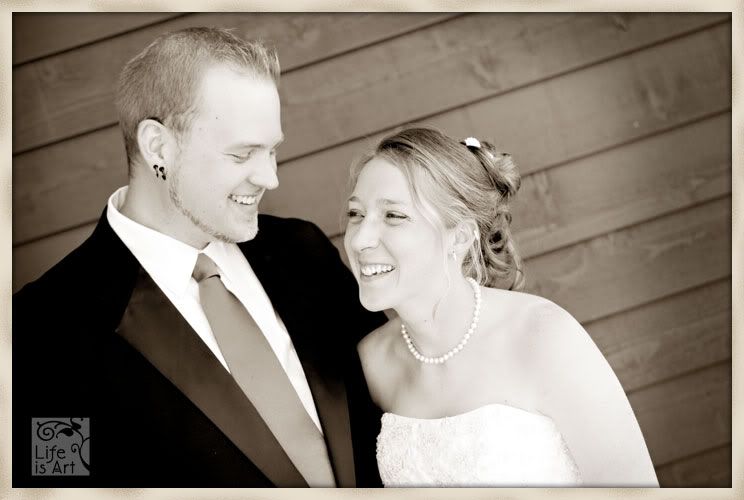 Gracie and Dan had gifts of paper with wildflower seeds – plant the paper and flowers grow. Mine are growing!

Mmmm cheesecake!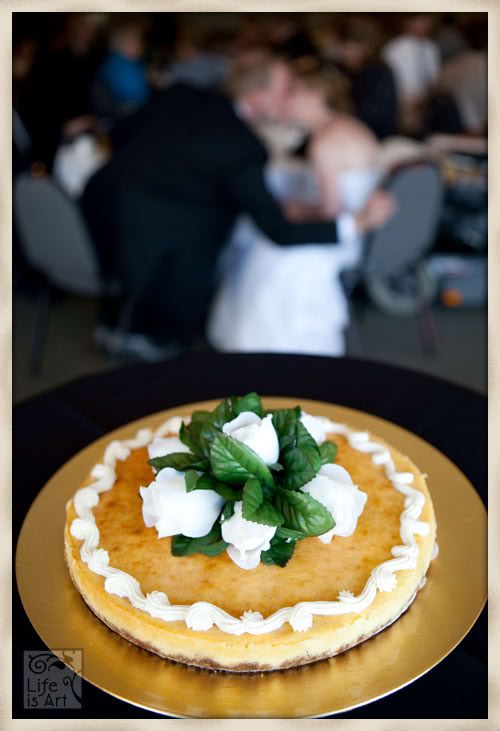 Congratulations Gracie and Dan!