Well I cannot stress enough how fun and crazy it was to photograph Scott and Heather's wedding. They had the most cooperative wedding party when it came to taking photos, and they made sure that everyone was having a good time. I really admire couples who smile and laugh together as much as Scott and Heather do – they can make any situation a good time.
Hanging out and having a good time before the ceremony: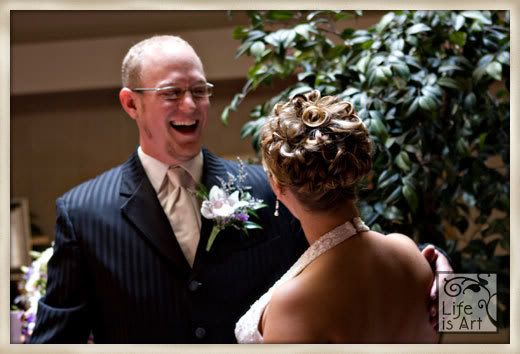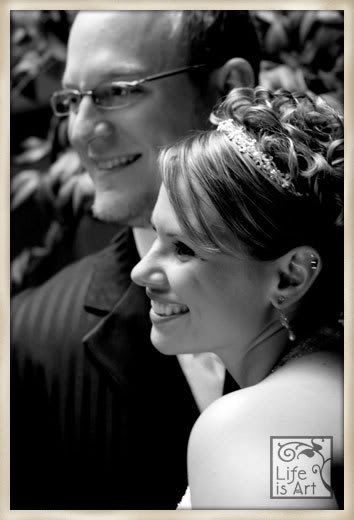 Heather's smile is so beautiful!

The church was very light and colorful, it was a beautiful ceremony.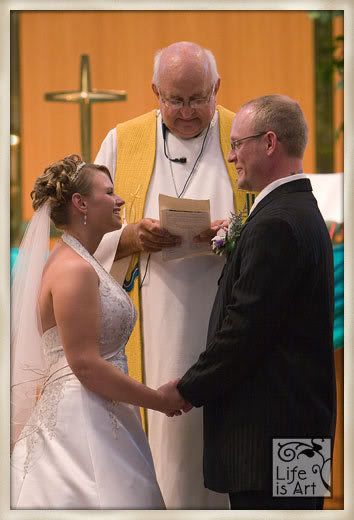 Between the ceremony and reception, we visited Jordan Park and had a great time. The wedding party crazy – look at some of the faces they are making behind Heather and Scott!

It was a great day for a ball game! Since Scott and Heather both play softball, we had to get in some batting practice before the big ceremony.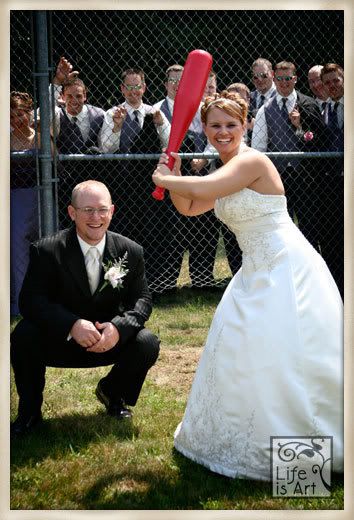 After the dinner, we headed off to Scott and Heather's hotel suite for some fun and jumping on the bed. I love Heather's devilish grin in this photo: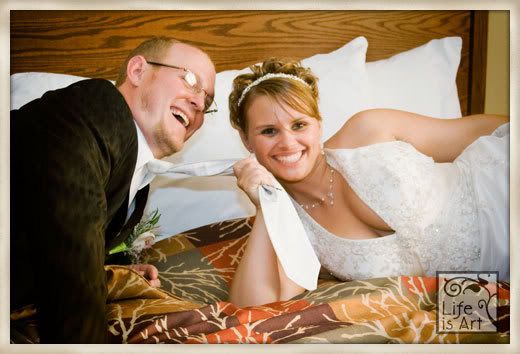 The reception was wild, that's all I have to say!