I've known Nick and Jen a while, so I was very honored when they asked me to be their wedding photographer. Even though it rained pretty much the whole day of their wedding, nothing got them down!
The girls at Studio 2827 did a wonderful job with everyone's hair

The ceremony was at a really great church in Amherst

I don't know what kind of advice Nick is receiving here…maybe "if you're going to run , better do it now son!" ;)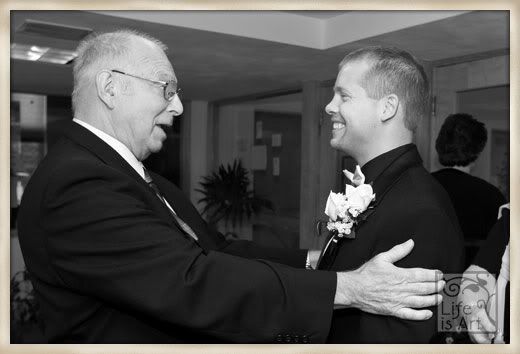 Nick and Jen, and their wedding party, were such good sports – risking getting all muddy in the park. We went out in the pouring rain and got some great photos.

The wedding party…clowns!

The cutting of the cake was also entertaining

I love their rings!

This little guy was trying to make a putt to get Nick and Jen to kiss

This photo was actually taken inside an elevator!

The guests were certainly having a good time!

This is my favorite photo from the reception

We snuck away to Nick & Jen's suite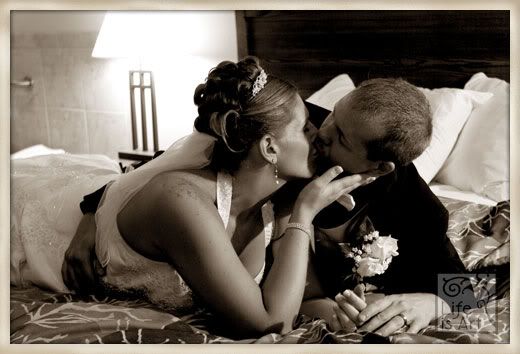 THE END!