Ok, no more sappy little movies, just a happy wedding! Holly and Emiah had the perfect fall day for their wedding in the park…it was a little chilly outside, but nobody seemed to notice – Holly and Emiah stole the show!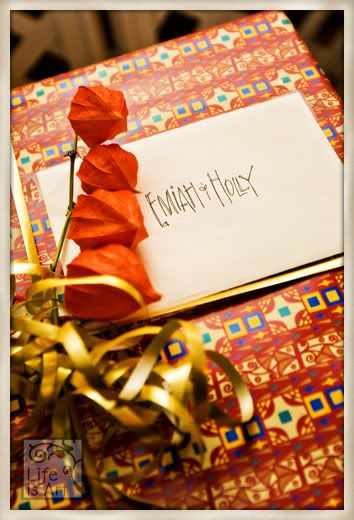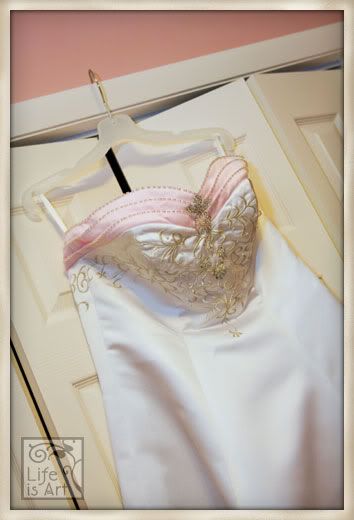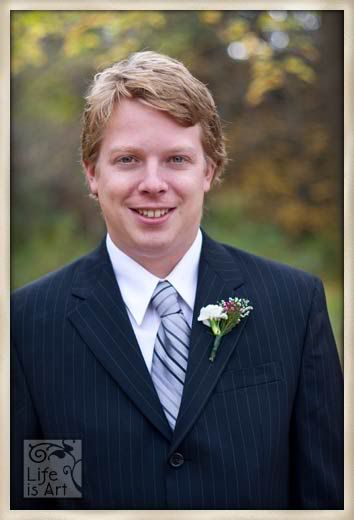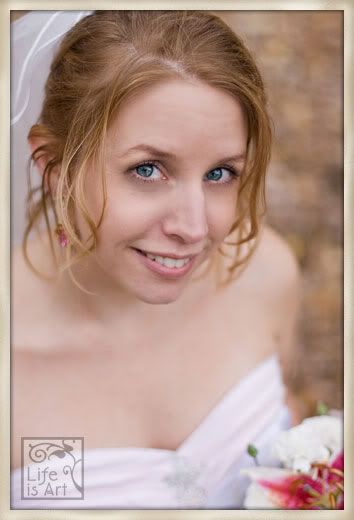 Holly is actually my second cousin…we used to work together and we had no idea that we were related. It was at least a year before we figured out that our grandmothers are sisters. It was completely coincidental that both Holly and I ended up in Stevens Point since our families are from Michigan. Small world! I was very excited when Holly asked me to play such an important role at her wedding.
Their ceremony sets the record for speed this season…5 minutes!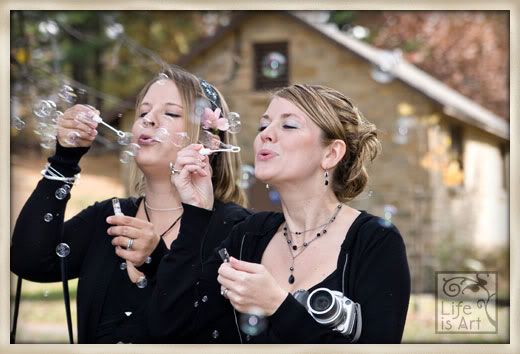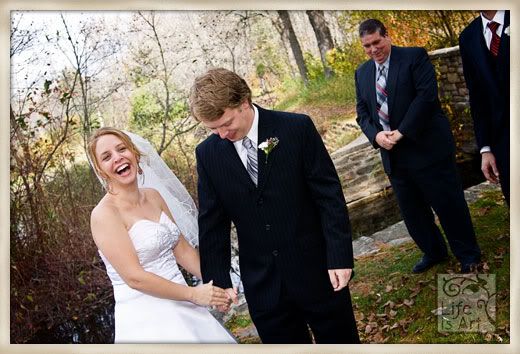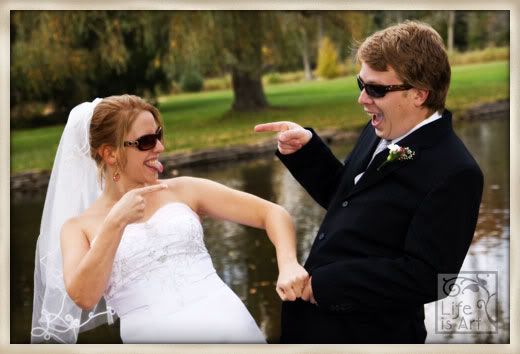 The ceremony and group photos were taken at Iverson Park.

Holly's purse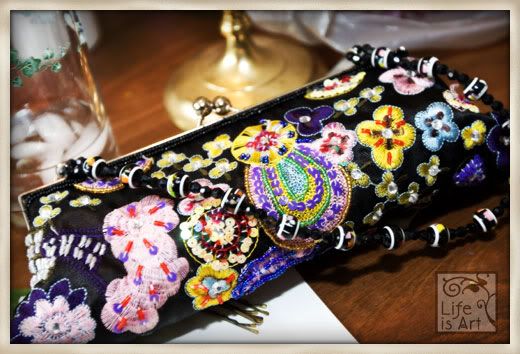 I have to shout out to Jamie for coming up with the light display on the wall, it made for a great backdrop all evening!

The dance floor wasn't always this empty

The kids all kicked off their shoes on the dance floor…I guess glitter shoes are in?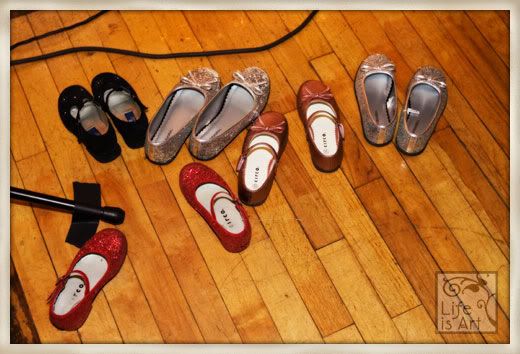 I don't know what their first song was, but it was unique and they both knew how to sing it!

Thank you Holly and Emiah for asking me to be a part of your wedding, it was certainly a fun day (and night!)