It seems like so long ago that I met with Kim to go over wedding details. We both drove halfway across the state in a snowstorm for brunch at this little Norwegian restaurant…mmm that pie was good! I can remember being really excited for Travis and Kim's wedding – and it certainly was a good time!
I don't know who did Kim's hair and makeup, but they did a wonderful job: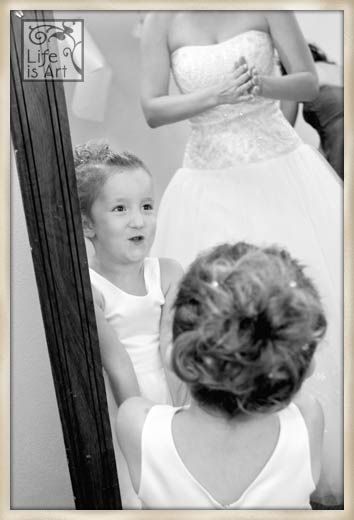 The ceremony was in a small church in Beldenville: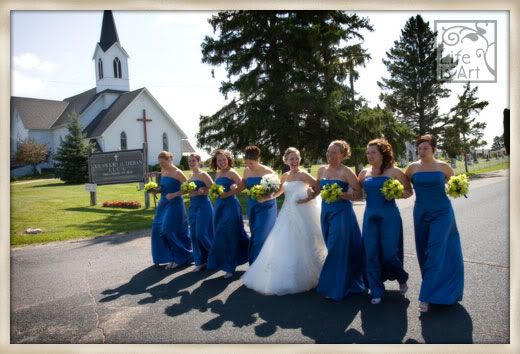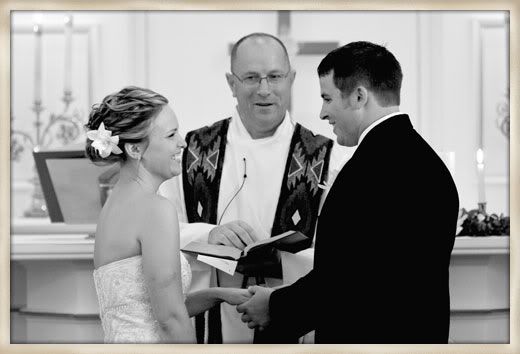 Kim had the most unique ring I'd seen all summer:

They also had the most unique party favors!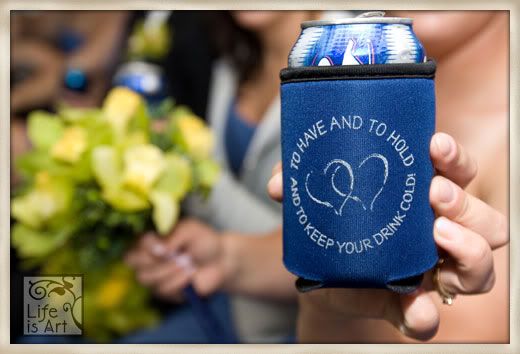 After the ceremony we headed to the Kilkarney Golf Course in River Falls.
While the girls tried to pick up Travis…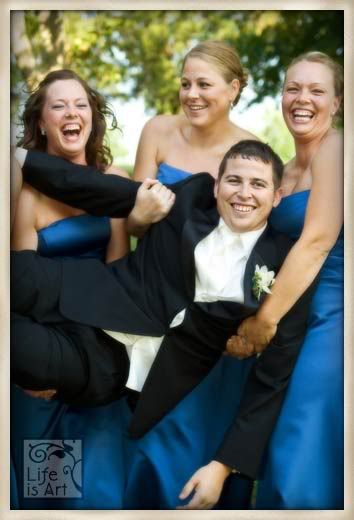 …the guys picked up Kim and the golf cart!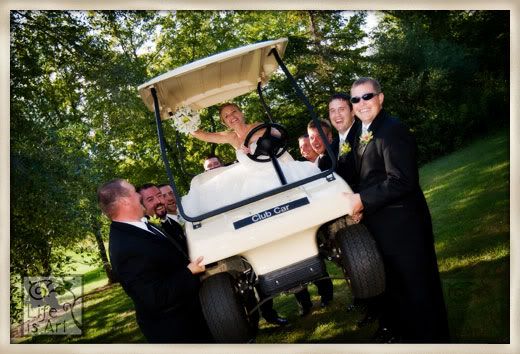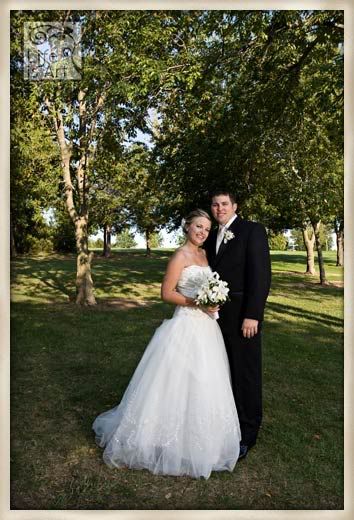 They had one of these yummy cakes on each table: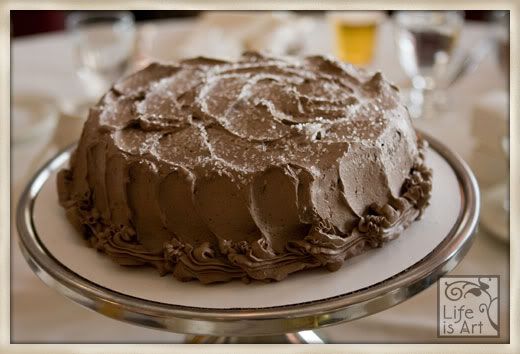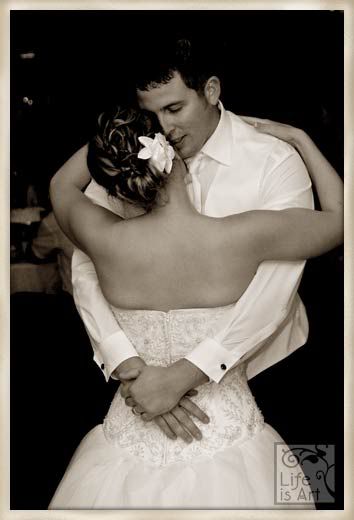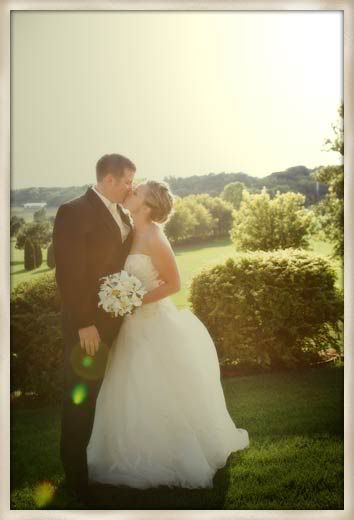 Kim and Travis, thank you for the fun day, the awesome party favor, and for being such a wonderful couple! Congrats on the new house!