This blog post is for you Danielle!
I don't even know where to start telling the story of Matt and Danielle's wedding in Eagle River! One day I received a phone call from Egypt, and it was Danielle trying to find a wedding photographer that still had their date open. Phone communication was sketchy at best, with long lag times between phrases. She lives in Egypt with Matt because he's in the military. I can't imagine how hard it was planning a wedding with limited phone and email communications!
I was excited to be able to spend both the wedding rehearsal and wedding day with Danielle and Matt. They were extremely welcoming, and it was easy to tell the wedding was going to be a blast!
The girls paid attention to every detail while getting ready for the ceremony:

Matt looked stunning!

Matt was extremely talented at sweeping Danielle off her feet:

After the ceremony we traveled to a small park in Three Lakes for more photos. The location was perfect!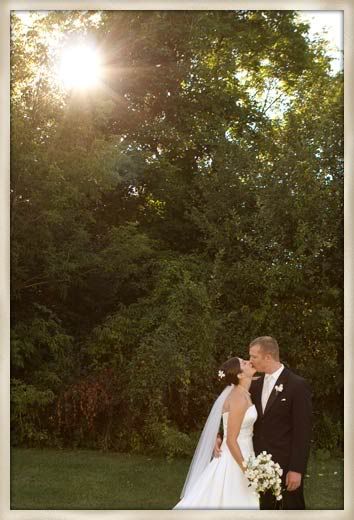 This is Danielle holding her dress above her head while it is being bustled.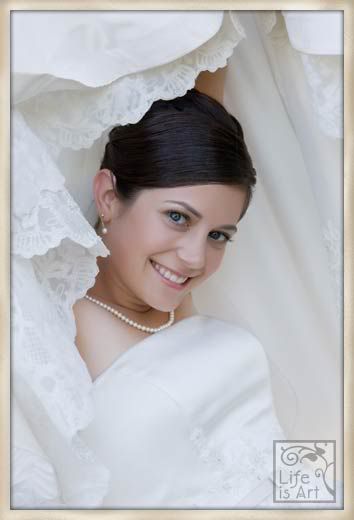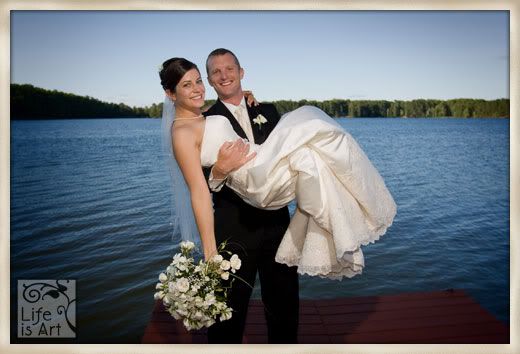 The cake cutting started out pretty tame, but ended wild!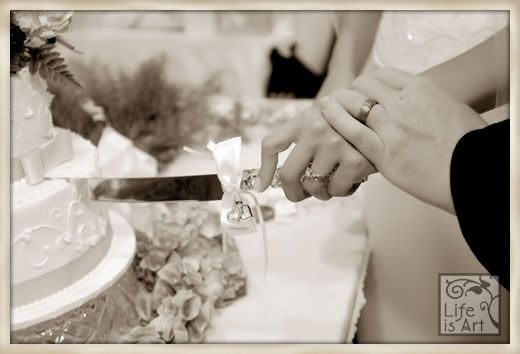 Danielle and Matt hired a really fun DJ – Brad from thatsmyparty.com. He came all the way from Eau Claire to rock their wedding reception! I have never seen so many inflatable guitars, hats, confetti, wigs, crazy sunglasses, bubbles, and toilet paper all on one dance floor! This little guy was certainly enjoying it all: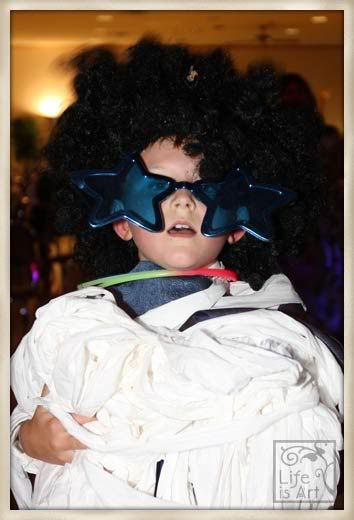 And I have never seen a couple that can dance like Danielle and Matt – waltz, swing, you name it!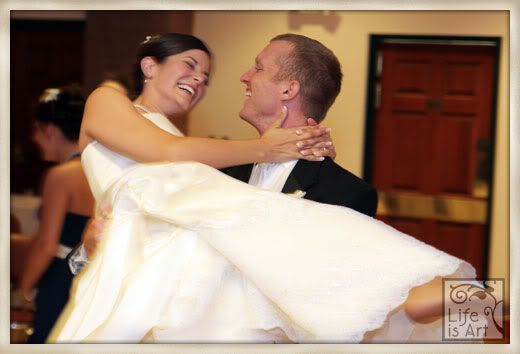 Danielle told me that when you visit other couples in Egypt, the first thing the women do is bring out their wedding albums. Danielle and Matt – I hope you enjoy showing off your wedding album when you have company! Thank you for being such a wonderful couple to photograph, I really enjoyed spending the weekend with you and your families!