Scott and Mikii had an amazing wedding in Minocqua and Woodruff, Wisconsin. Mikii is a mural artist and she paints absolutely beautiful murals. If you want to see her in action, watch Extreme Makeover Home Edition this Sunday October, 12th at 7pm on ABC. She painted the Anders-Beatty home in Richland Center, WI for the show, with Scott as her assistant.
It is always an honor when another artist asks me to be their wedding photographer, so I am very excited to show the photos from Scott and Mikii's special day!
We started off enjoying coffee at the salon: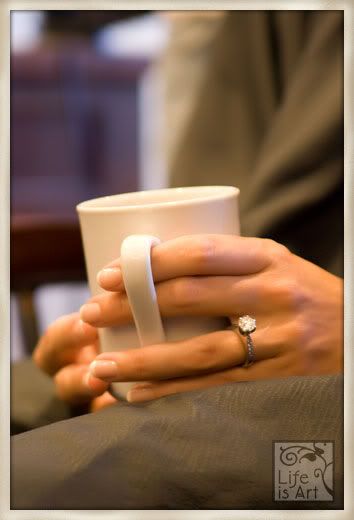 Scott and Mikii decided to take some photos before the ceremony, and the church had the perfect remote pathway and gazebo to get some great photos of the two of them alone.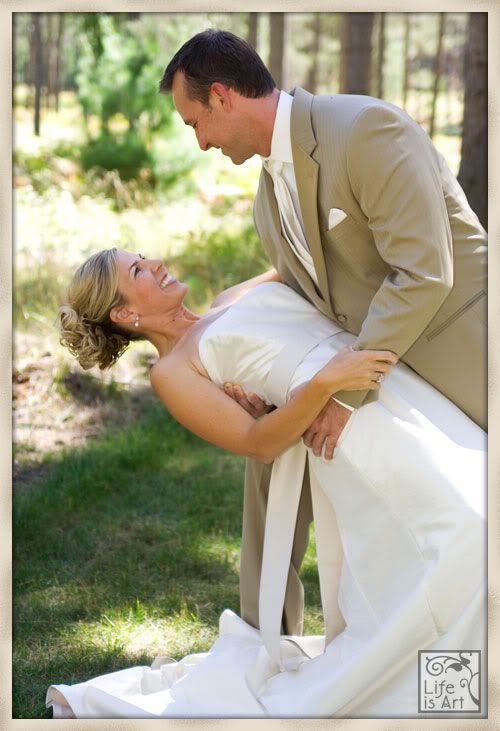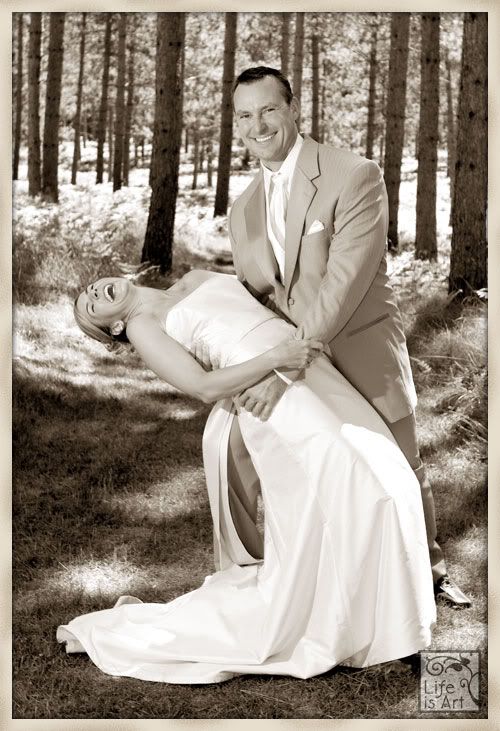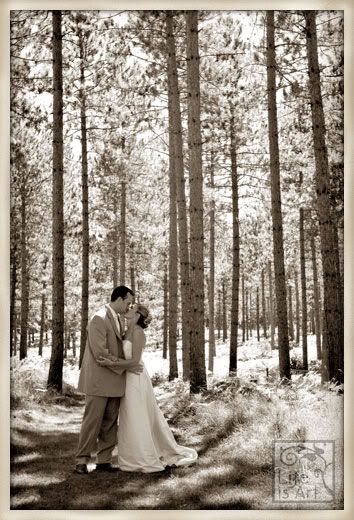 We then walked back to the church to join the family for a few more photos. This is the ring bearer's pillow, and the little man himself: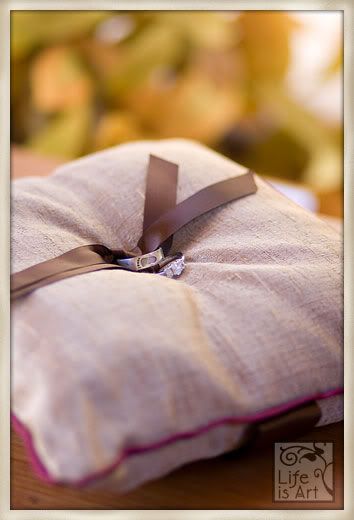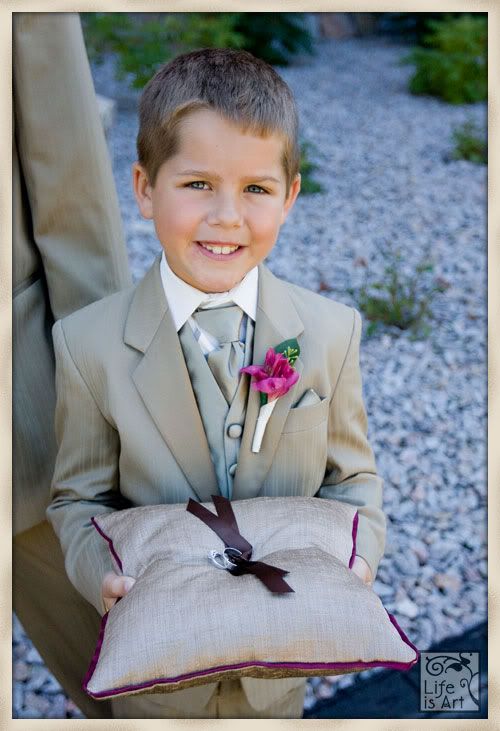 And of course the groom with his niece, the beautiful flower girl: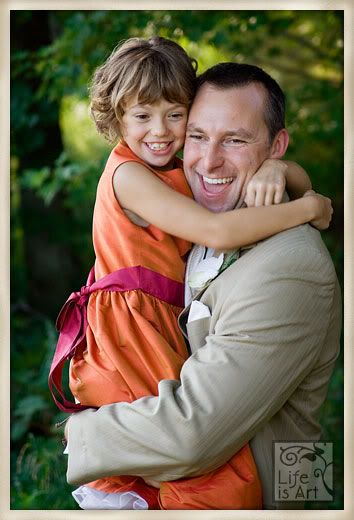 Scott and Mikii enjoying some time together before the ceremony: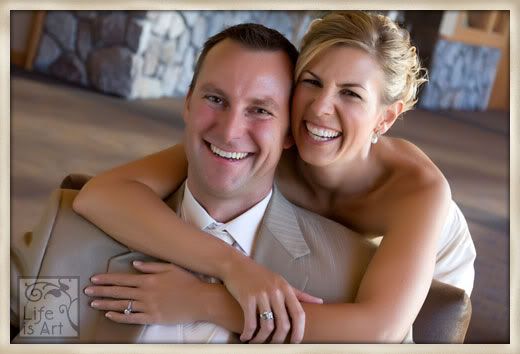 The church was gorgeous – and the altar was made from wood that was pulled up from the bottom of Lake Superior, preserved by the cold water.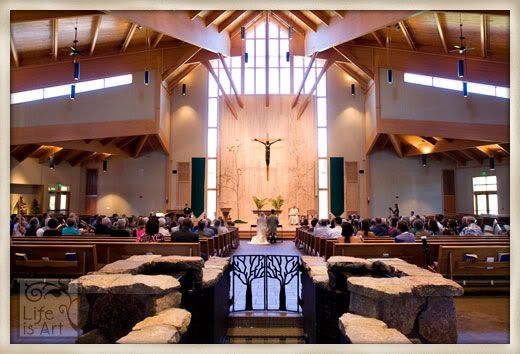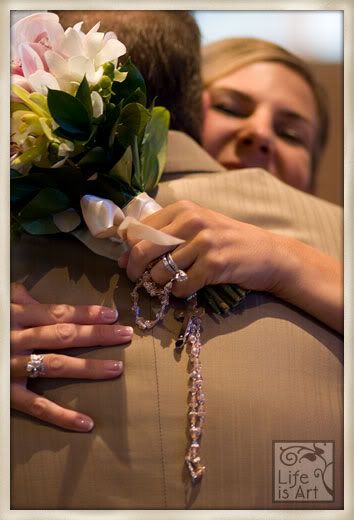 This is the groom's mother admiring his ring after the ceremony:

After the ceremony we moved on to Dillman's Resort, which is also known as a great northwoods artist retreat. I loved the pink Cadillac Scott and Mikii drove there: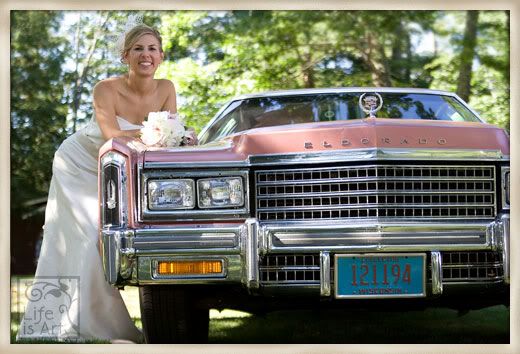 We took the pontoon boat out for a ride. Mikii is a great boat captain. And not only can she drive a boat, but she can also fly planes too!

Everyone had fun at the dinner!

We did sneak away for a couple of sunset photos: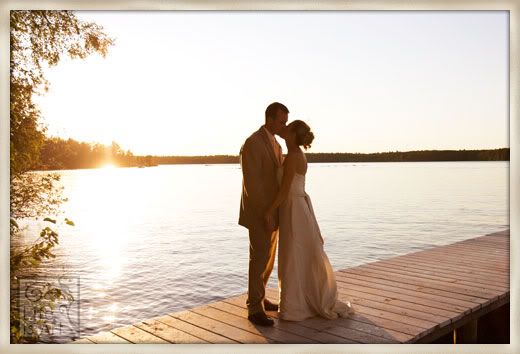 …and then returned for the first dance: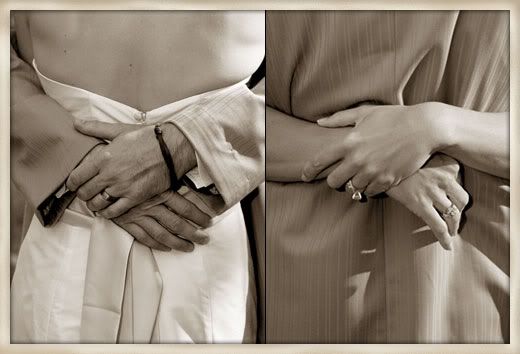 I had so much fun spending the day with Scott and Mikii…thank you for allowing me to photograph your wedding!
This little one followed me around all day ~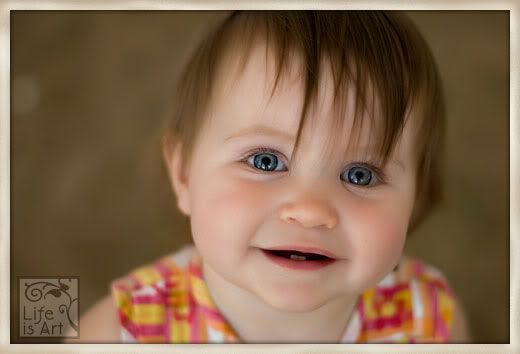 Cheers!
Kim