While traveling down to Capron, Illinois for Heidi and David's wedding, my assistant and I noticed a bunch of metal scattered throughout a farm field. It didn't take long to realize a tornado had passed through town the night before! Luckily, the church was still standing, and neighbors were already helping each other clean up their yards. Seeing piles of tree limbs on the sides of the streets like this one was common: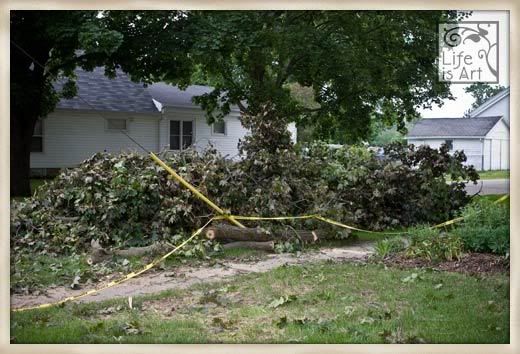 But Heidi and David still had a great wedding! David's home was not far from the church, so he walked around the piles of brush to the church.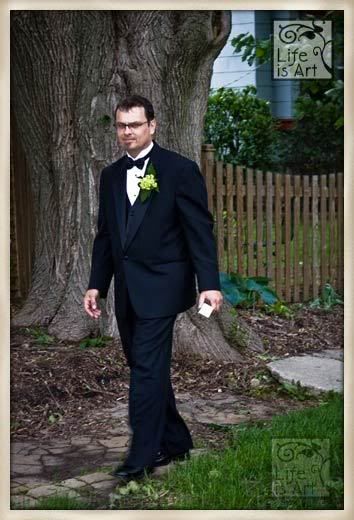 We stuck to our original plans of taking photos in the garden at David's home, even though we had to navigate through caution tape and downed power lines!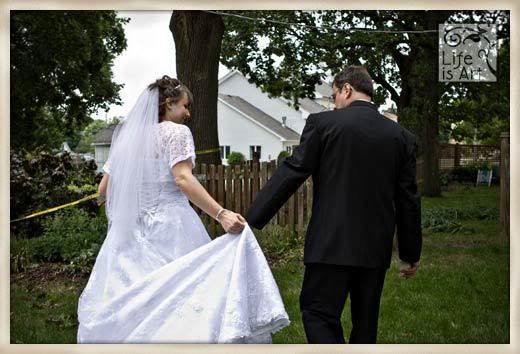 You wouldn't even know that there was storm damage!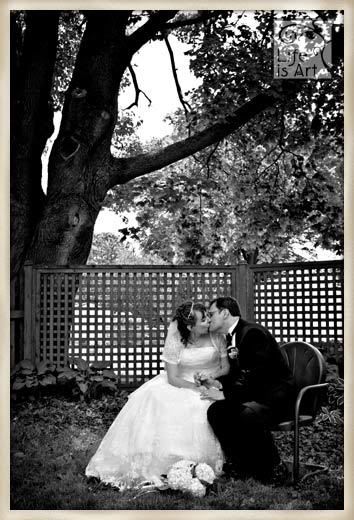 And we even found a flower still standing! (David of course!) :)

Thank you Heidi and David for being so kind, I am honored to have captured your beautiful wedding!